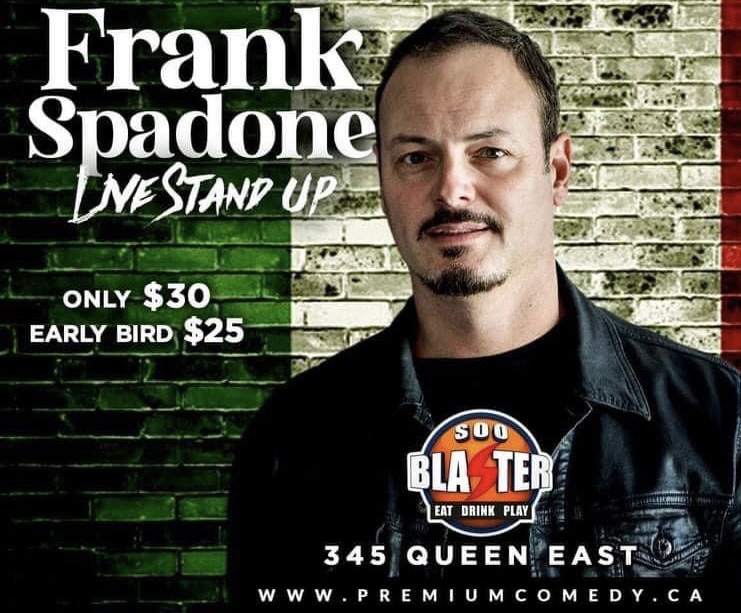 PremiumComedy.ca returns to Soo Blaster with another fanstastic night of stand up. This time we proudly present headliner FRANK SPADONE.
Frank Spadone has performed stand up comedy for over twenty years. Headlining clubs and colleges and eventually theatres as he honed his craft and built a name for himself as one of Canada's finest exports. Frank is known for drawing material from his experiences growing up in a typical Italian-Canadian household.
He has made several appearances at the prestigious Just For Laughs Festival and appeared in several movies including "Harold and Kumar Go to White Castle".
Soo Blaster is the city's favourite place to eat, drink and play.
345 Queen Street